iCOLUMN
iColumn 12/24 is a brand new solution for fully automated nucleic acid purification. Utilizing the silica membrane spin column method, it can purify nucleic acids with high yield and purity from wide range types of samples. In addition, through our Innovative Trinity Technology, the purification procedure can be done within a small and straight-line cartridge. Without centrifuge and vacuum pump, the workflow becomes extremely easy and different samples can be arranged in an independent channel to avoid cross contamination.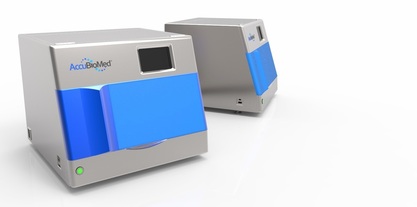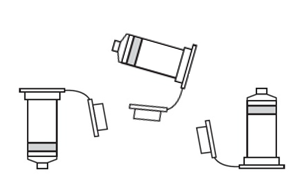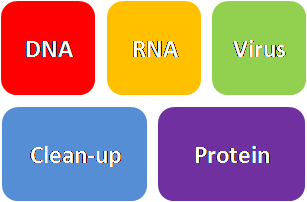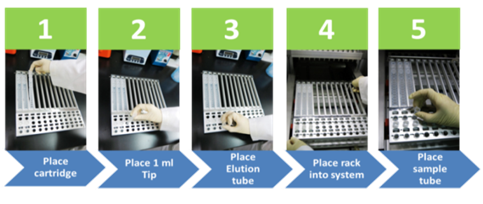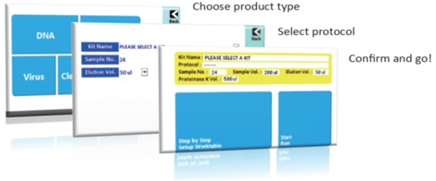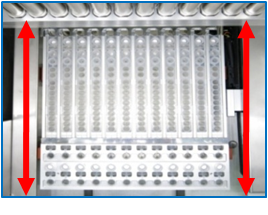 Proven Purification Technology
iColumn 12/24 utilize a proven spin-column method widely used throughout the world in many publications.
Wide Applications
The iColumn is preinstalled with protocols for purification of genomic DNA, RNA, Viral DNA/RNA from wide variety of samples
Ready To Go
With the prefilled reagent cartridge, and convenient setup rack. Experimental setup is easy and requires a minimum handling time.
Ease Of Use
Integrated computer with 7" TFT LCD touch panel and intuitive software design. Navigate you to go through purification procedure smoothly.
Streamline workflow
Combined the Trinity and iCartridge Technology. iColumn is able to purify 1-12 or 1-24 samples simultaneously. All samples are placed in independent line to avoid any crossing over.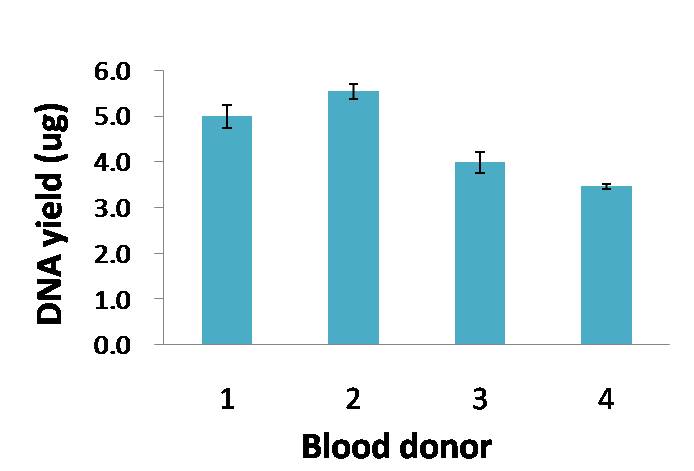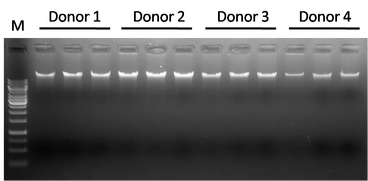 Human blood was collected from 4 donors and treated with EDTA. Genomic DNA was purified from 200μl blood using the AccuPure Cell/Blood DNA Mini Kit on the iColumn system.
Pure, Consistent Yield and High-Integrity RNA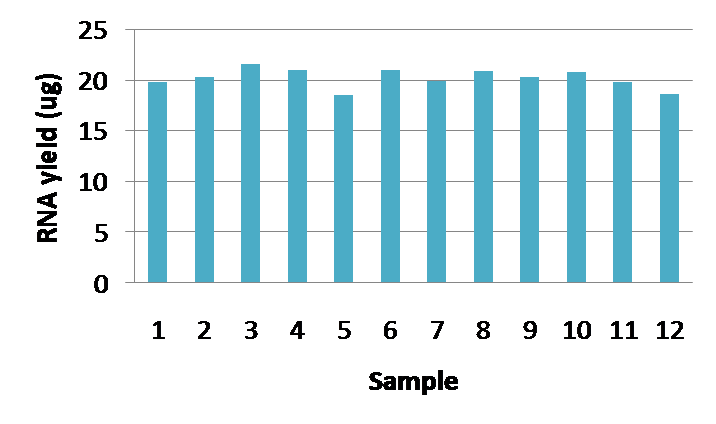 RNA was purified from 3 x106 CHO cells using the AccuBioMed RNA Mini Kit on the iColumn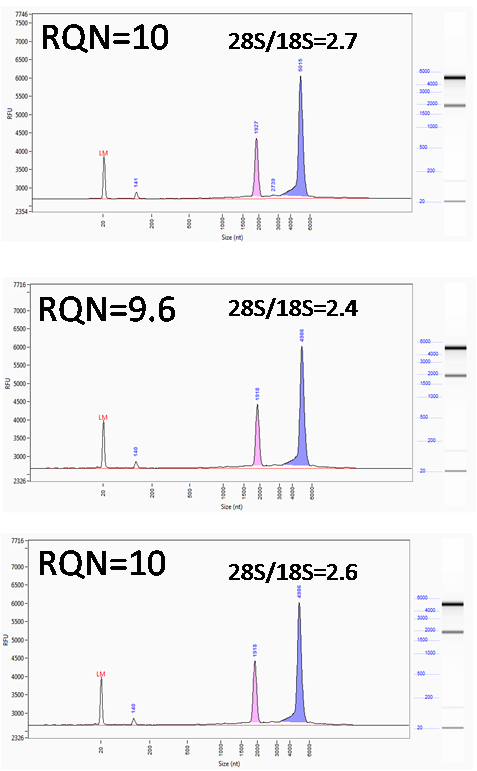 High Sensitivity of Viral Nucleic Acid As Manual Procedure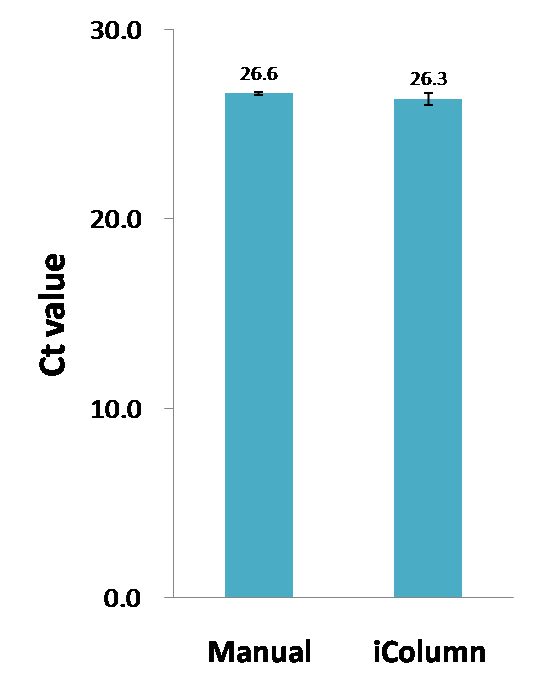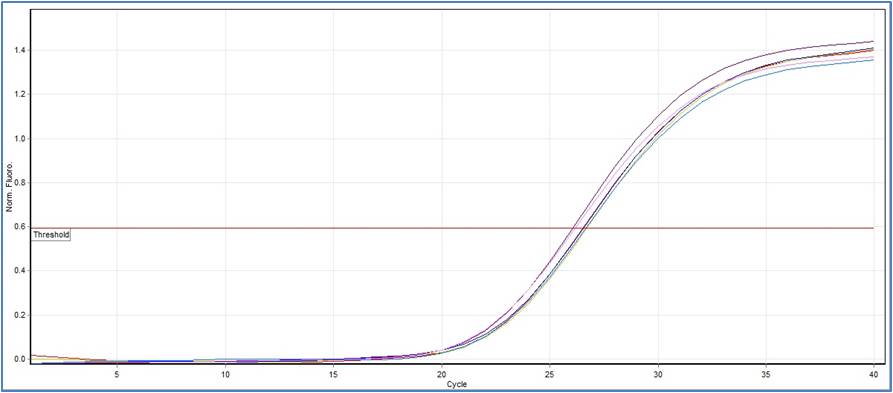 HBV DNA were purified from 200ul serum using the AccuPure
Viral DNA Mini Kit by the iColumn or by the manual procedure.
Viral DNA were analyzed by Qiagen Rotor-Gene Q qPCR system