SeqStudio Flex Genetic Analyzer for Human Identification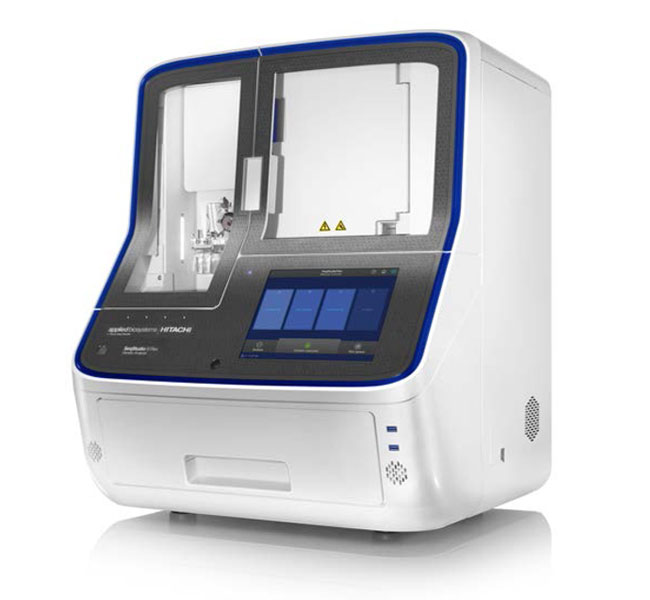 SeqStudio Flex Genetic Analyzer for Human Identification
Designed using capillary electrophoresis (CE) technology trusted by human identification labs for over 25 years, the Applied Biosystems SeqStudio Flex Genetic Analyzer delivers the flexibility and accuracy your work demands. Innovative capabilities, including a continuously accessible four-plate deck, can help you achieve reliable STR results efficiently. Features such as lab-friendly connectivity and easy, on-instrument training videos can help get you up and running quickly and minimize downtime.

The SeqStudio Flex Series Genetic Analyzer is available in both an 8- and 24-capillary format. The compact, modern design incorporates a stand-alone instrument with a built-in touchscreen computer and data collections software—no external computer required. The SeqStudio Flex system is designed for forensic scientists at all levels of experience, with a simple one-button startup, spectral autocalibration, onscreen step-by-step routine maintenance instructions, and onboard self-help training videos.
Learn more >> SeqStudio™ Flex Series
"Forensic and Human Identification customers have come to expect goldstandard fragment analysis and Sanger sequencing technology over the last 20+ years."
The SeqStudio Flex instrument is a new 8 or 24 capillary genetic analyzer that builds on our legacy capillary electrophoresis instruments.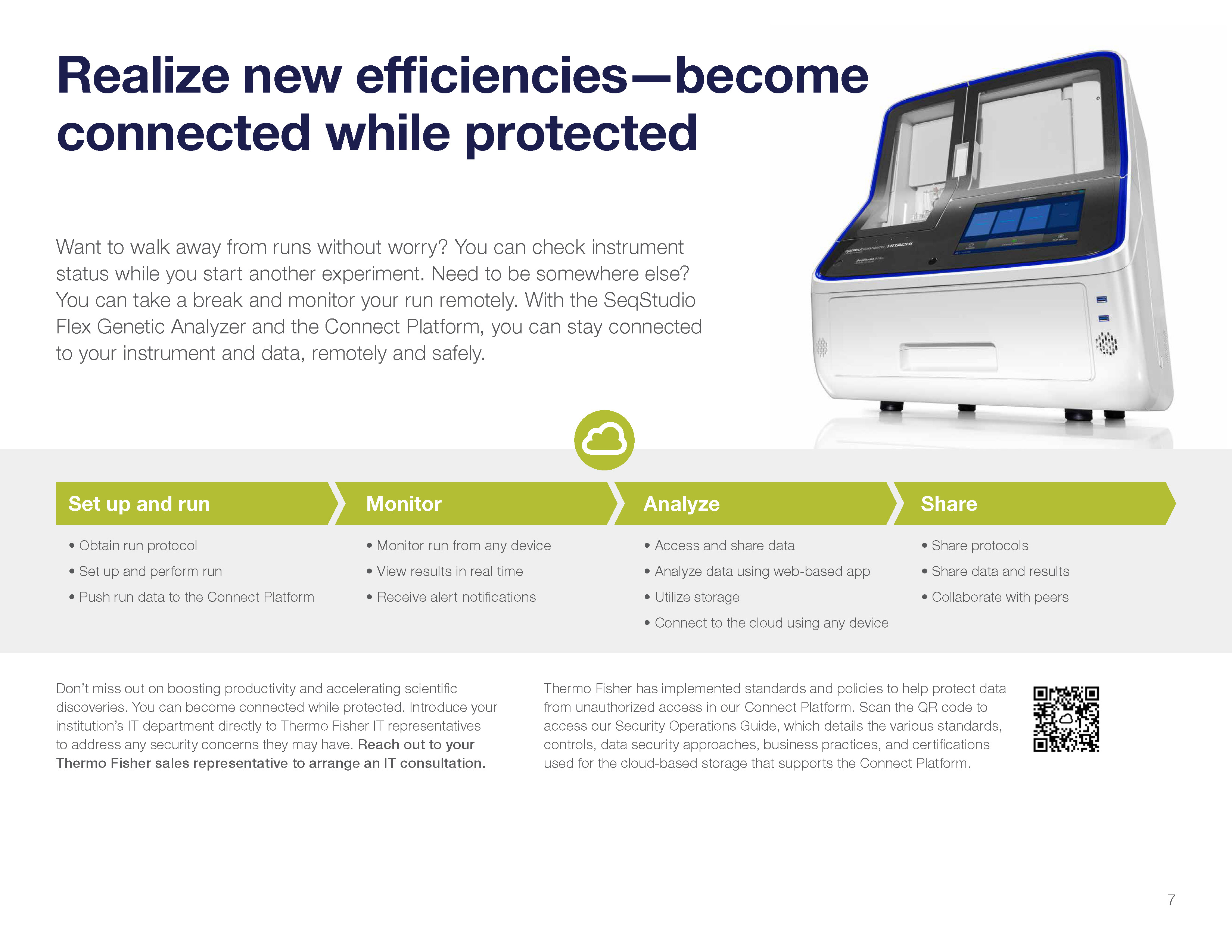 HUMAN IDENTIFICATION FEASIBILITY TESTING
Feasibility testing was done on the initial release of the SeqStudio Flex
instrument with Data Collection v1.0 to test readiness for the HID community.
This baseline testing helped determine if additional software development
was required prior to developmental validation of the HID workflow
Materials and Methods
Instruments
• Two SeqStudio 24 Flex Genetic Analyzers and Data Collection software v1.0
• One SeqStudio 8 Flex Genetic Analyzer with Internal Developmental Version of Data Collection software
• One 3500xl Genetic Analyzer with Data Collection Software v4.0.1
Chemistry
• Casework Sample Preparation:
• Extraction
• 10 genomic DNA samples
• Prepfiler™ Express Forensic DNA Purification Kit
• Automate ExpressTM Forensic DNA Extraction System