Abetter Case Management
Abetter Case Management – Forensic Case Management System
Abetter Case Management is a management system specially developed to simplify and structure inter-departmental cooperation of forensic institutes. It provides full court exhibit management, documentation of entire cross-departmental workflows as well as the coordination of processes and work of particular departments.
A workflow with Abetter Case Management could be as follows: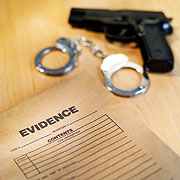 Registration of criminal offences
Recording of examination requests including court exhibits
Creation of orders and assignment of court exhibits
Assigning of orders to responsible departments
Editing and forwarding of orders and court exhibits via the inbox
Control of workflows with help of statistics
Automatic creation of reports



Find out more about functionalities and possible applications of Abetter Case Management on




>>

www.abetterforensicsolution.de

.