Abetter Dactyloscopy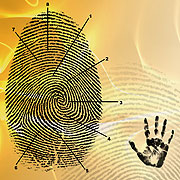 Abetter Dactyloscopy – Evaluation Software for Fingerprints
Abetter Dactyloscopy is an evaluation and management software for dactyloscopic scientists. It enables processing and evaluation of fingerprints and provides an interactive comparison module for fingerprint identification. With it, you can document and manage the whole dactyloscopic workflow including:
Validation of crime scene samples according to their usefulness
Processing them by using different methods
Analysis of fingerprints via the interactive comparison module
Comparison of fingerprints and their final identification
Archiving of information from AFIS investigations
Storage of data belonging to analyzed finger-, palm- and footprints
Explore the functionalites and possible applications of Abetter Dactyloscopy on
>> www.abetterforensicsolution.de.