Abetter Forensic Solution
Abetter Forensic Solution – Complete Software Solution for Forensics
Abetter Forensic Solution is a modular forensic software system. It enables the choice of a range of software modules and their combination to an integrative system. The modules cover a cross-departmental case management system (Abetter Case Management), laboratory management (Abetter LIMS Forensic Edition), analysis of fingerprints (Abetter Dactyloscopy) and shoe prints or skid marks (Abetter Impression Evidence) as well as the management of DNA profiles (Abetter DAD Management). Take the advantage to compile your own system according to your demands.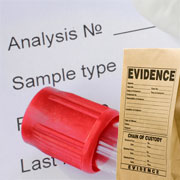 All-in-one thanks to the integration in overall system
Flexibility via free choice of a range of modules
Quality Made in Germany
High practice-oriented
Best cost/performance ratio
Comprehensive services
Find out more about functionalities, benefits and technology of Abetter Forensic Solution on
>>www.abetterforensicsolution.de.